The Challenge
Hollander Hospitality wanted a new sign made for their renovated hotel in the heart of Everett. The sign's design required large tube steel, which required in-the-field welding of the superstructure to mitigate welding on the roof. Aalbu Brothers spent over a month of planning with the site's general manager and structural engineer.
The Solution
After coming to an agreement on a definitive plan, we ordered the material and got to cutting. After the material had been cut in the shop, we shipped the tube stock to the job site, where in two weeks time we had finished the project, right on schedule. When the time came and the lift engineer had completed their task, we assisted in lifting the sign onto the roof and with it's final installation.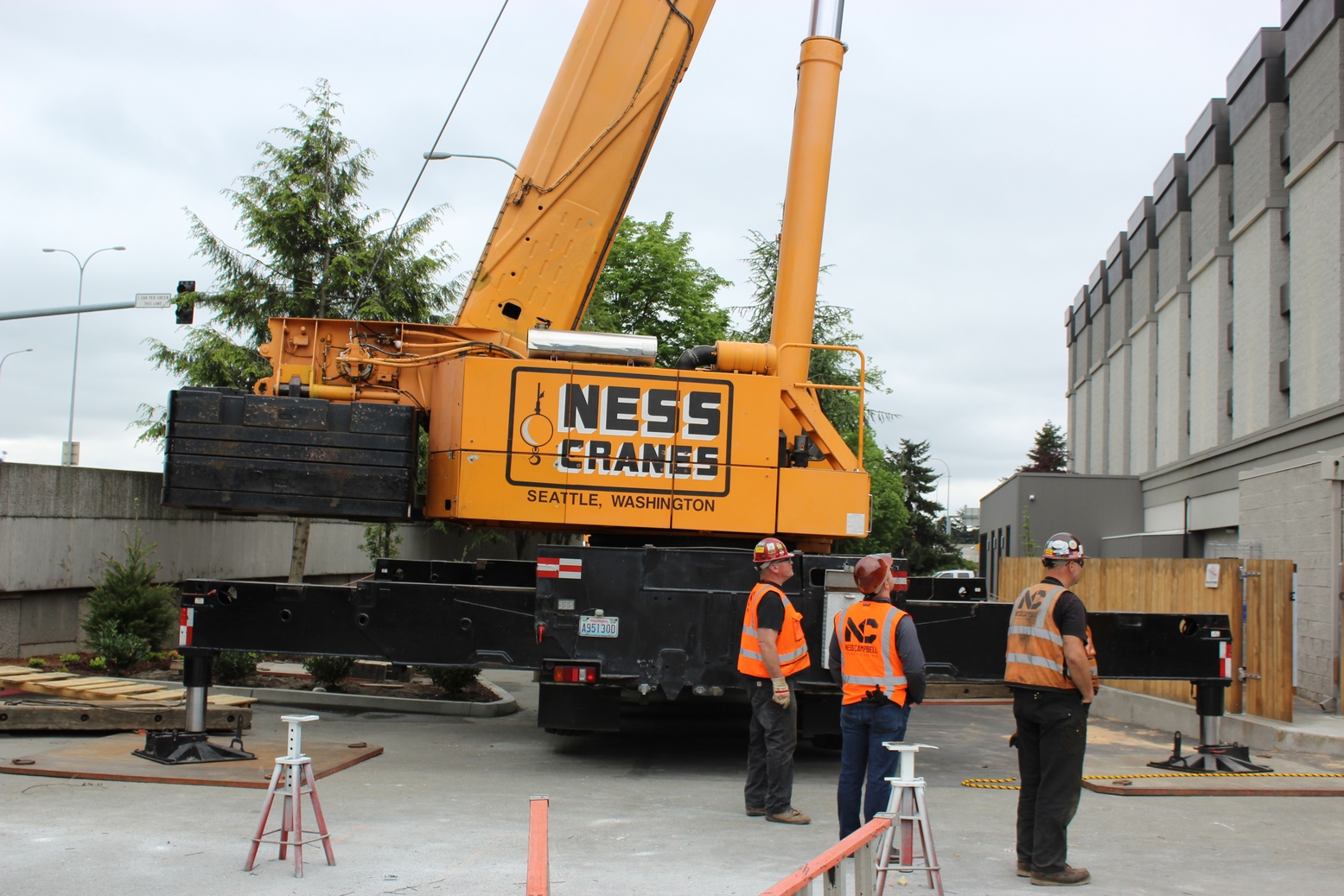 Aalbu Brother's Metal Fabrication
Mobile Welding
No matter the customer's prediciment or desire, we can tailor our services to suit them within reason. We will work with clients to determine the best plan of attack for any job.
Planning and Engineering
We work hand-in-hand with the project's leaders and facilitators to ensure that each job gets completed in a safe and timely manner, whilst staying within building codes and welding conventions.
Timely and Thorough
We strive to provide our clients a fast and timely product that fits within their desired time frames to ensure their overall project completion deadline.
Executing Our Client's Goals With Efficency and Expertise
Fast Turnaround & Expert Craftsmanship.
Interested In Working With Us?