Aalbu Brothers Construction
General Contractor : CC AALBUBL824NZ
Licensed – Bonded – Insured for $5,000,000 per occurrence – Prevailing Wage Experienced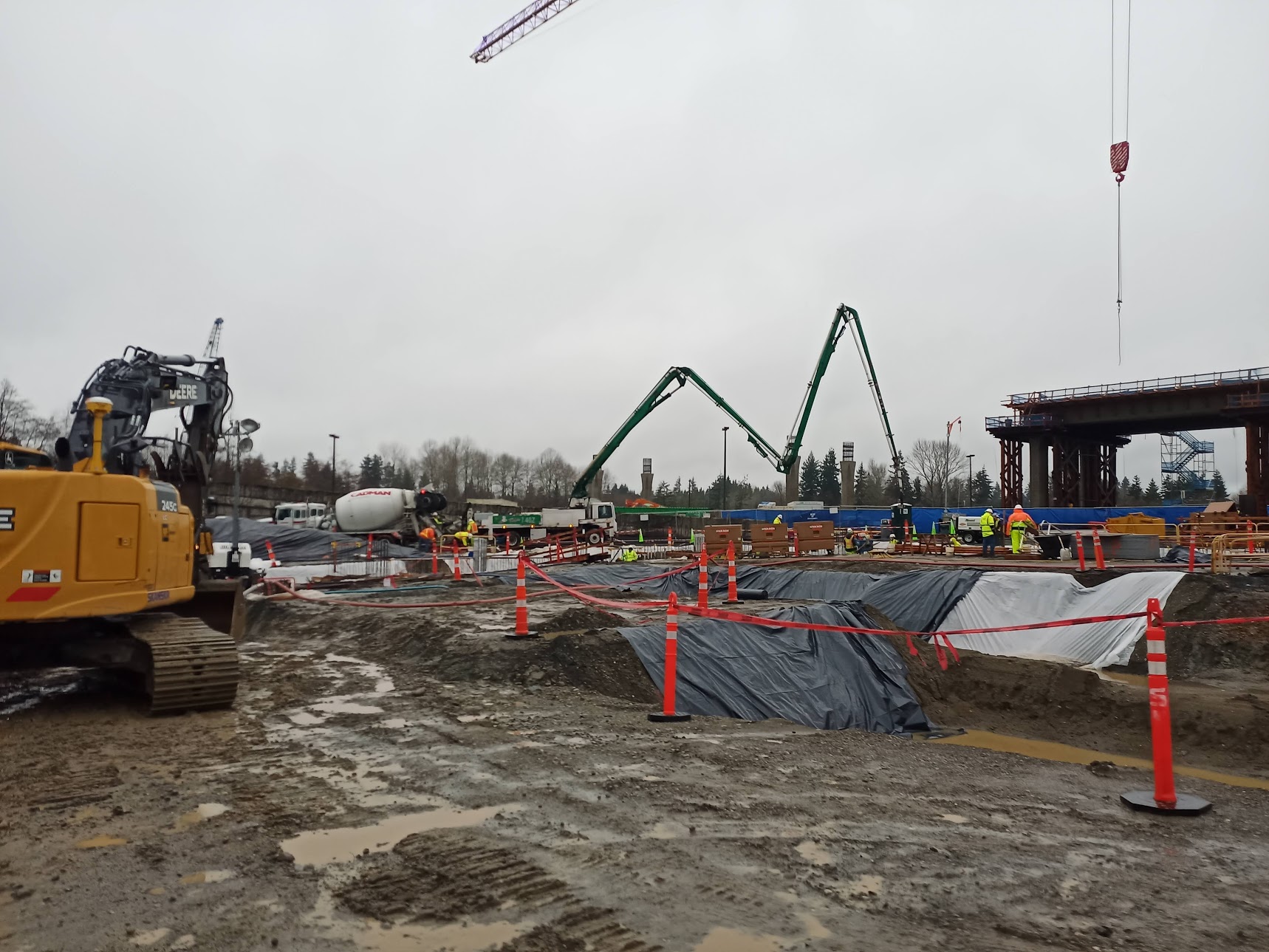 Excavation
Whether your needs include a simple trench or an entire driveway with tree removal, Aalbu Brothers can assist with your project. We utilize new and well maintained equipment to provide our clients efficent results and exacting attention to detail. We gurantee our work and your satisfaction with our agreement.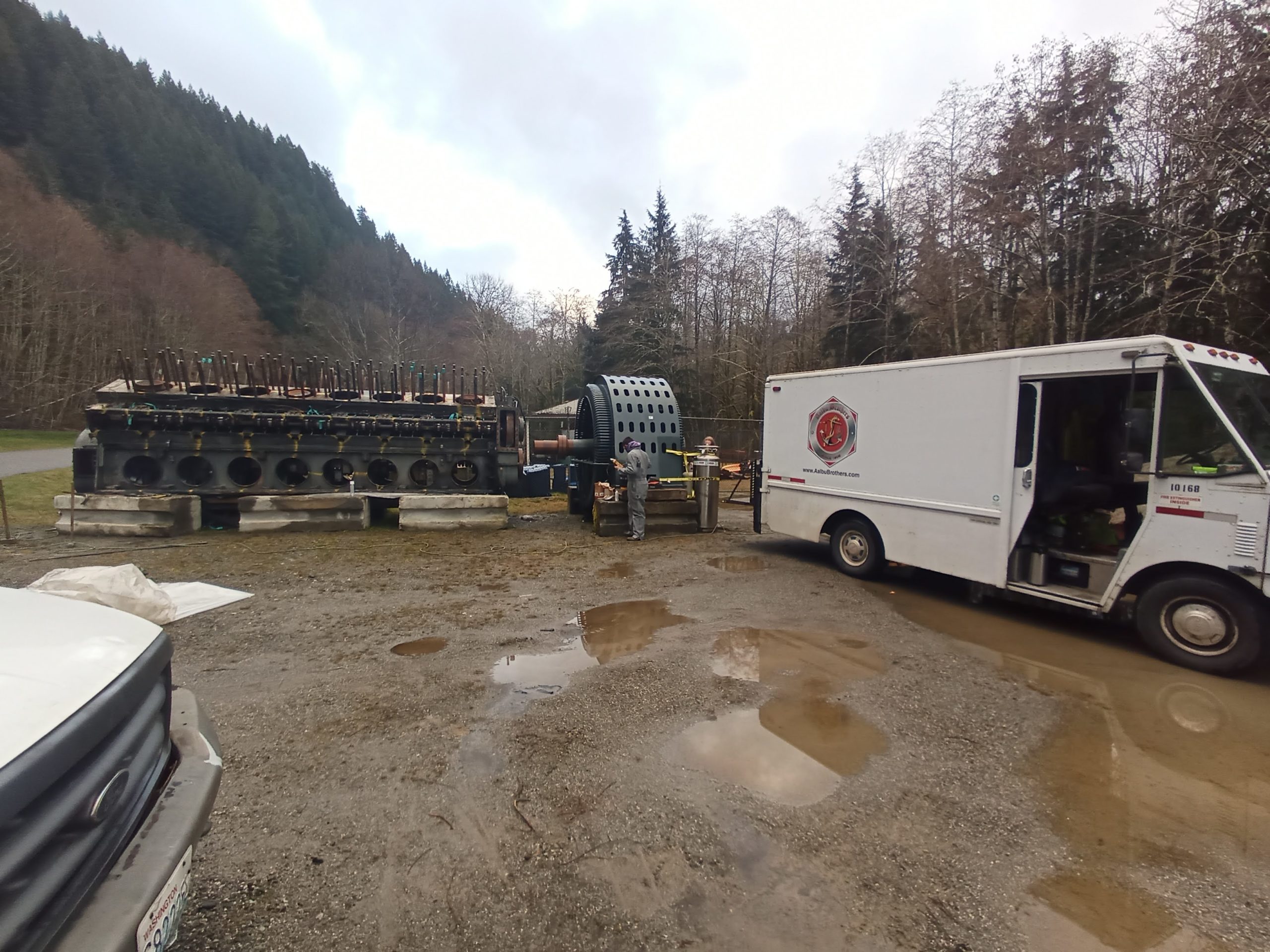 Demolition
We offer full service demolition with each project. We will cut the asphalt/concrete from your building, slab, wall or driveway and can haul it away. Aalbu Brothers is capable of providing hard demolition services to prepare projects for reconstruction. We have the experience, equipment, expertise and personnel to perform the most difficult "selective" demolition projects. This job is a perfect example; cutting, dismantling and shipping a large generator to India in a heavily secure Military installation.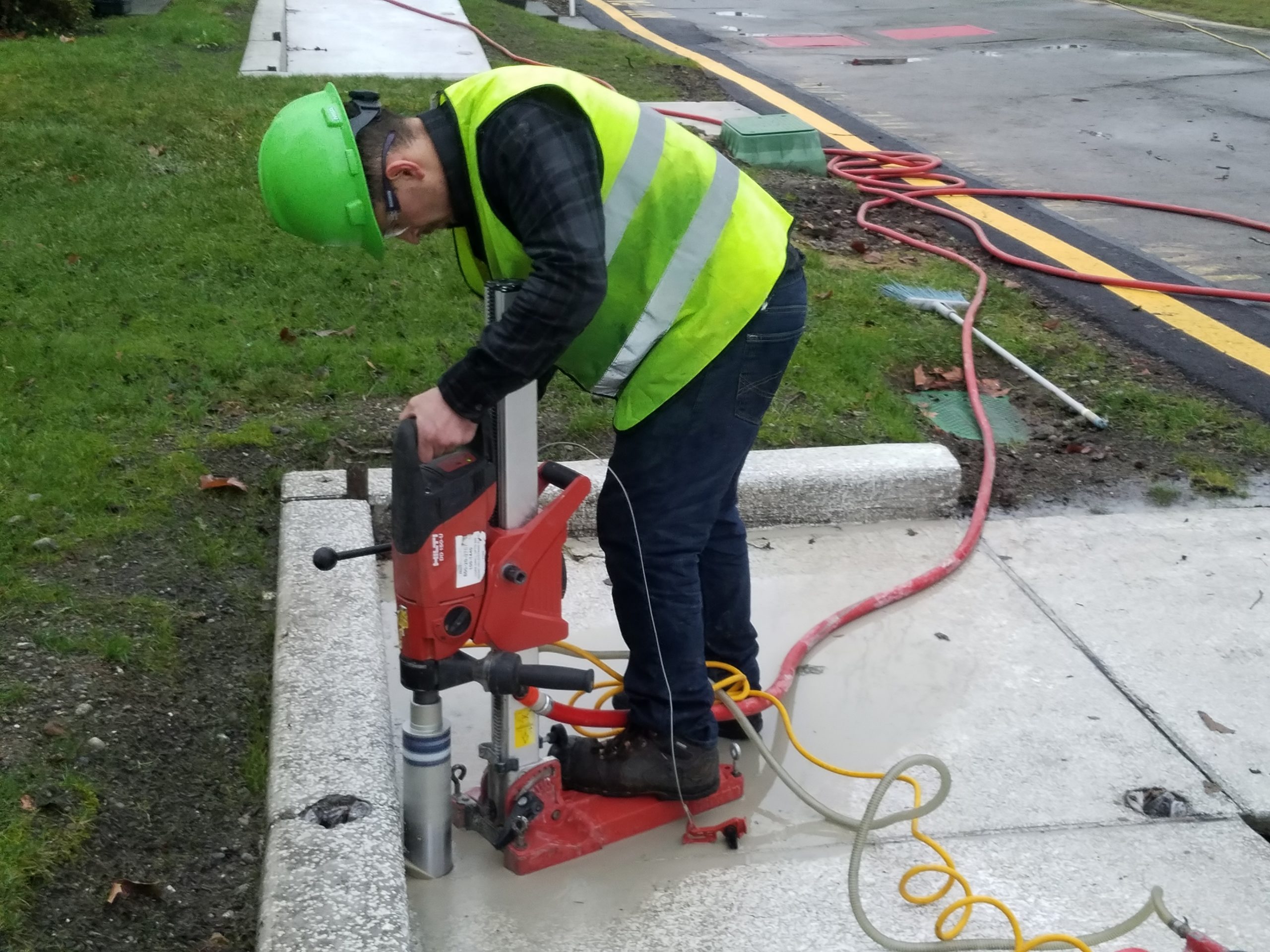 Core Drilling
For a broad range of reasons, construction, renovation and remodeling professionals must have an easy, accurate way of creating holes in concrete, brick and other super-tough materials. The standard tool of choice for this task is a precision device called a core drill. However, unless guided by an expert who understands all required procedures, core drilling can easily produce substandard results that fail to meet your needs or legally mandated building requirements. That's why you must have reliable access to professionals who combine top-quality equipment with a deep reservoir of training and hands-on experience.
Heating & Cooling / HVAC
We pride ourselves on our principles of being upfront and honest. Our most valuable assets are our people, personalized service, and attention to detail. In support of this principle, we maintain an open line of communication with you to ensure that our performance meets or exceeds your expectations.
Aalbu Brothers is a full-service general contractor, installing and servicing all major brands of Heating and Air Conditioning equipment for residential applications.
Hot Water Heater Installation
Tankless water heaters have become very popular lately for several good reasons. Tankless hot water heaters are more energy efficient than traditional units because they heat water as it is used, rather than heating and reheating water in a storage tank. They also take up significantly less physical space, as they do not have a bulky storage tank.
Customers that have installed tankless water heaters have been very pleased. We install most brands of tankless water heaters including both indoor and outdoor units. Need help deciding which tankless unit is right for you? Call our knowledgeable customer service staff.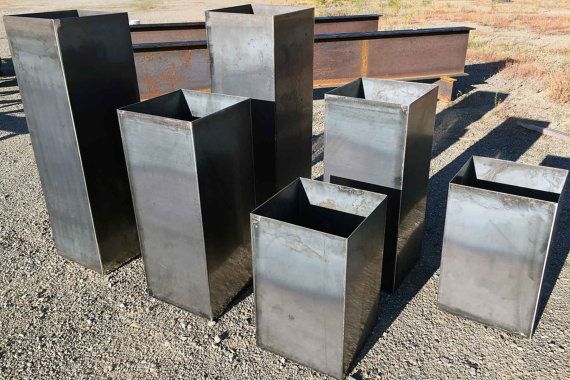 Sheet Metal & Custom Vent Work
Do you need custom vent work or sheet metal services?  Our sheet metal services include downspouts, gutters, furnace installations, furnace repair, ducting and more.  We also sell the top reliable HVAC brands Bryant, Lennox,Williams, Rinnai and more. Give us a call!  We provide service for commercial and residential customers in all areas of Snohomish County and parts of King and Skagit Counties.
Concrete Sawing
Concrete sawing is most commonly used to saw cut horizontal flat surfaces such as roads, asphalt pavement and concrete slabs. Slab sawing is less time consuming and is the best choice for the modern construction world compared to the use of a jack hammer for flat surface extraction applications.
General Contracting
We offer competitively affordable services in all spectrums of construction. Utilizing our 112 years worth of contacts and relationships with subcontractors, we strive to provide exceptional service when it comes to fulfilling your construction needs.
Core Drilling Uses
Core drills have a variety of common uses on small and large construction jobs. Examples of these uses include:
Creating required openings for utility components (e.g., electrical lines, plumbing lines and HVAC ducts)
Cutting openings for sewer and floor drains
Creating required openings for communications networks (e.g., Internet lines, phone lines and fiber optic lines)
Cutting openings for recessed lighting systems and individual light fixtures
Cutting openings for dryer vents
Cutting holes for fire control systems
Creating holes for demolition charges
Creating flue openings
Making anchor points for handrails and permanent benches and tables
Making anchor points for outdoor or indoor protective barriers, and
Creating the openings needed to tie in rebar at road construction sites
In addition, road construction crews can use core drills to make drainage holes on bridges and other elevated structures.
Demolition
Whatever your reason for employing concrete breaking, we have the deep expertise needed to formulate a safe and effective plan of action. We also have the time-tested know-how required to complete our work without surprises, delays or mishaps. On every project, we meet your needs with the specific tools required to get the job done.
Once concrete is broken apart, you typically must remove it to proceed to the next phase of your project. As with concrete breaking, the scale of your undertaking plays an important part in determining the tools required for timely, effective removal. A small project on your residential property may require nothing more than a wheelbarrow and a personal vehicle suitable for hauling. However, due to the relatively high weight of concrete and reinforced concrete, even a medium-sized home project can easily exceed your removal resources.
On a commercial jobsite, efficient waste removal is essential. Unfortunately, even on projects limited to a single structure, the amount of material you must load and haul away can rapidly reach or exceed multiple tons. For projects involving several buildings or entire complexes, the requirements of removal operations can take on a truly colossal scale.
Property Maintenance
Whether you need stump removal or a new driveway, Aalbu Brothers has you covered. We are capable of providing all levels of property management excluding house keeping or interior cleaning.
Project Management
Aalbu Brothers offers project management for small to medium sized construction projects. We pull from our extensive network of partners and subcontractors to provide our clients a streamlined workflow with extensive communication through project completion.
Good Communication
Our dedicated office staff focus on fulfillment of our client's projects through clear communication of their needs. We provide thorough knowledge of the progress of each project throughout it's time in our shop.
Project Lifecycle
Aalbu Brothers provides management with clear and concise goals throughout the initiation, planning and execution phases and following up with the closure of each project lifecycle.