About Our Team
The Aalbu Brother's Team: Experienced, Determined, Punctual
The History Of Aalbu Brothers
Aalbu Brothers has been in business for over 112 years. Originally founded in North Dakota in 1907 by brothers Knut K. Aalbu and Ole Aalbu, then relocated to Everett in 1911. In 1912, we moved to the location at 2927 Grand Ave in Everett. As of December 2018, we're at our new location located in Arlington, WA. Our early start was building and repairing Everett's finest horse drawn carriages and wagons. We built our own wheels that helped move the small city into the age of the automobile.  By the mid 1930's Sivert Torve had moved into ownership. He was succeeded by his son, Ormond Sivert Torve and his wife Shirley Torve. They purchased it from his father in the late '50s before he passed in 1959. Ormond sold Aalbu Brothers to Ormond's son Larry Torve and Cal Ferguson in the late 1980s. They ran the successful business of Aalbu Brothers of Everett Inc. until September 2017, when father and son team, Frank and Francis Craven took the reins.
Francis Craven
President, CEO
Francis, 31, is an experienced PADI Scuba Instructor and Master Scuba Diver Trainer with over 2500+ dives, a mechanic, electrician, Bering Sea fisherman, entrepreneur, submarine co-pilot, programmer and general problem solver. He was born in Everett, WA and spent many years at the Port of Everett with his father working with the fishermen that called the Everett Marina home.
Frank Craven
Principal Partner & Adviser
Frank brings to the table 38 years of experience in the fabrication trade. He lends his time around the shop ensuring that safety practices are followed and that the quality that we as a shop wish to provide is produced accordingly. He currently works full-time for Edmonds' School District as their one and only metal fabricator. He previously has worked for Everett Engineering as a valued member of their team for nearly 10 years. Before that he owned his own fabrication business based out of the Port of Everett, servicing many of Everett's commercial fishing vessels.
Christa Kara
Office Manager
Christa is a 'superstar'. (This is a placeholder.)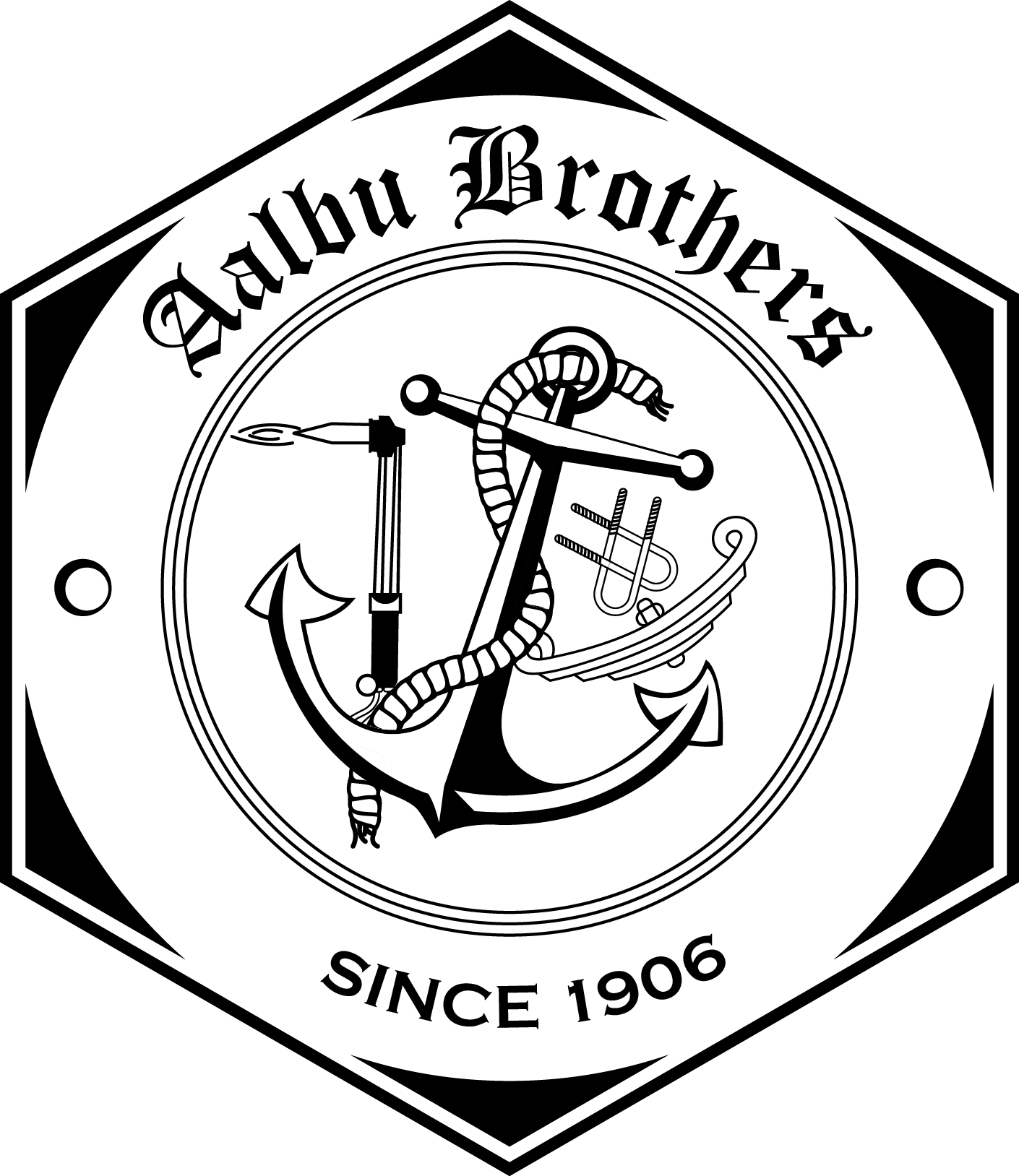 The Future of Aalbu Brothers
We are planning many new avenues of revenue for our shop and brand, including becoming a General Contractor. We are eager to be an active community member, sponsoring artists and the like in our area. We also want to be able to provide our customers cool products that are fun to build and use.
Things we have in mind are:
Fishing vessels
SCUBA vessels
Mini Jet Boats
Custom ATVs
Custom Cars
Containerized Tiny Homes and Shops
Eventually, Amphibious Ultralights
Etc.




Don't Be Shy. Get In Touch.
If you are interested in working together, send us an inquiry and we will get back to you as soon as we can!